Generation Entrepreneur
Millennials are the UK's leading entrepreneurs setting up 50 per cent of new businesses in past 11 months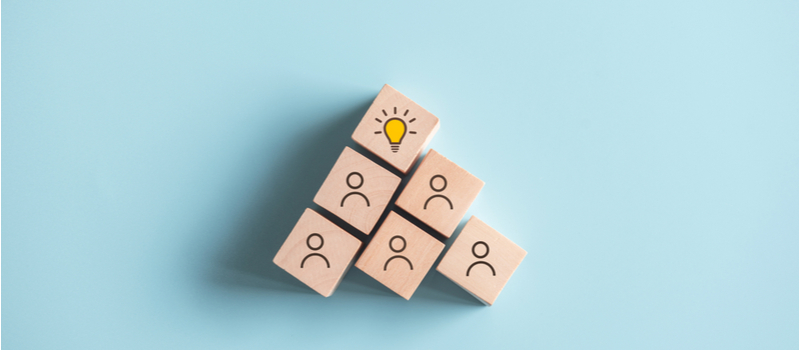 New research has revealed that half of the UK's newest entrepreneurs are millennials. The study found that people between the ages of 25 and 40 have set up 49 per cent of new businesses in the country since July 2020. That is the largest proportion in the UK, ahead of those in Generation X – currently aged between 41 and 56 – which accounts for 33 per cent of the UK's newest entrepreneurs. Baby Boomers – aged between 57 and 75 years old – have set up 9.6 per cent of new businesses, while 16-24 year-olds, AKA Generation Z, are responsible for 7.8 per cent of new companies.
The study was conducted by cloud accounting company Ember, which analysed more than 400,000 records from Companies House over the past 11 months to discover the common traits among the UK's latest business owners.
In total, more than 227,000 businesses were set up by millennials, and with approximately 14.2 million people in the UK born between 1981 and 1996, that means that 1.6 per cent of millennials have started a business in the past 11 months – the highest percentage in the UK. For Gen X, 1.09 per cent of the 14 million people born between 1965 and 1980 have started a business.
In addition, the data reveals that a higher proportion of Gen Z have set up a business than Baby Boomers. There are seven million members of Gen Z who are at least 16 years-old – the minimum age to register a company – which means that 0.51 per cent have set up a business, compared to 0.33 per cent of 13.5 million Boomers.
Ilford had the highest number of new businesses compared to its population, followed by Manchester in second, and Dagenham in third.
Romford is in fourth, Hayes is fifth and Southall six, meaning five of the six most entrepreneurial places in the UK are London boroughs. However overall the capital ranks 25th on the list for ratio of new businesses to population.
The most popular type of business created in the past year has been e-commerce, with the study finding more than 26,000 new companies registered as "Retail sale via mail order houses or via Internet".
The second most popular type of new business is defined as "Management consultancy activities other than financial management", which saw more than 14,000 new providers.
The third most common type of new business was "Other service activities n.e.c.", which can include everything from pet sitting services and pavement artist, to tattooist and genealogist.
"It's fascinating to see the trends and themes that emerge when we look at the UK's newest entrepreneurs," said Ember co-founder Daniel Hogan. "The country has had to adapt to massive changes over the past year, so despite the uncertainty it's inspiring to see so many people taking the initiative to set up their own business."