Women in Recruitment Speak Up, Stand Out: Innovation Can Save You, if You Know where You're Going!
Women in Recruitment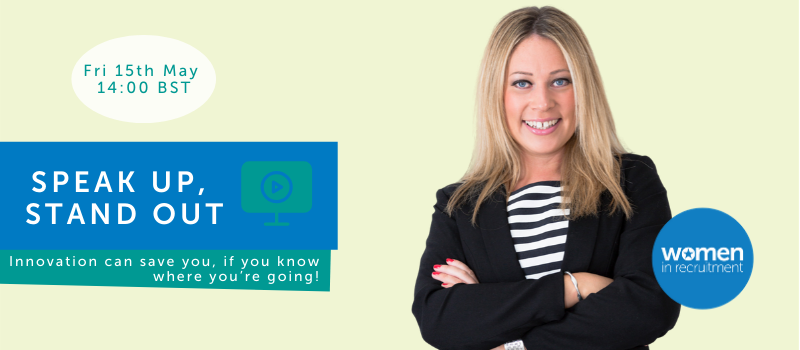 Outline:
Suzie McCafferty, Chief Executive Officer, Platinum Wave has designed this session for recruiters feeling the weight of responsibility during the current challenges.
Expect to take the following away:
• Keeping clients & candidates close
• Finding other reasons to contact clients and prospects rather than selling
• Adapting client & candidate communication channels
• Being that sounding board • Responding to a need – helping to solve a problem, timing is everything
• Acting at pace
• Communicating to EVERYONE with clarity & confidence.
Key takeaways:
Innovation, client relationship, confidence, problem solving, client acquisition
Host/Presenters:
– Suzie McCafferty, Chief Executive Officer, Platinum Wave
– Natasha Clarke, Chair, Women in Recruitment